Maintaining links with schools and universities
Julhiet Sterwen maintains links with the top French business and engineering schools, as well as the most prestigious universities. Any employee who wants to can play an active role in the relations between Julhiet Sterwen and their alma mater.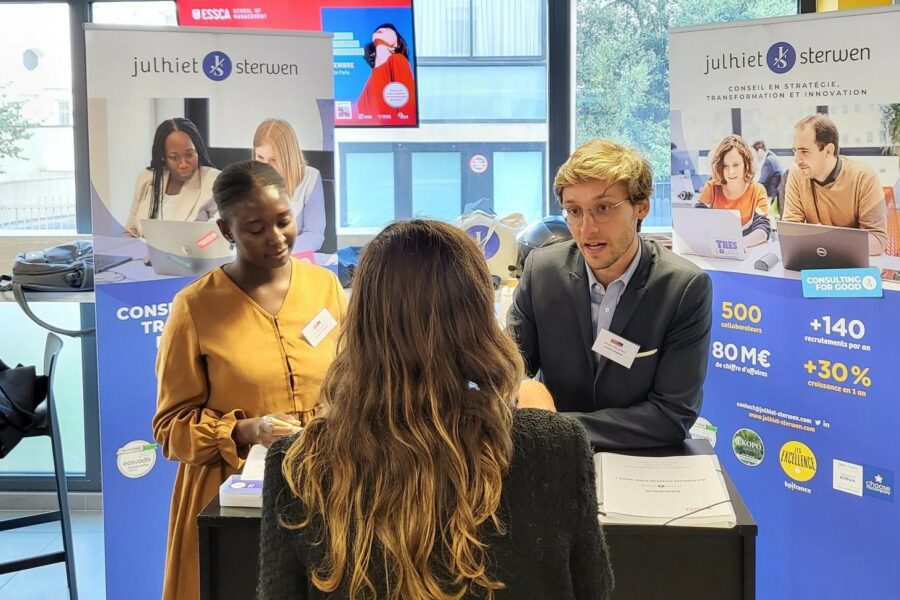 Meeting students
Julhiet Sterwen engages in traditional university relations activities, such as attending forums and paying training tax. In the long term, these build the foundations for strong relations between the company and educational institutions.
However, we go further, towards more customization. We do this in a variety of ways: giving lessons, organizing speed recruiting events, helping groups of students with their projects, and presenting the company and the opportunities we offer to classes.
To find out more about our presence at forums, you can follow our Instagram account.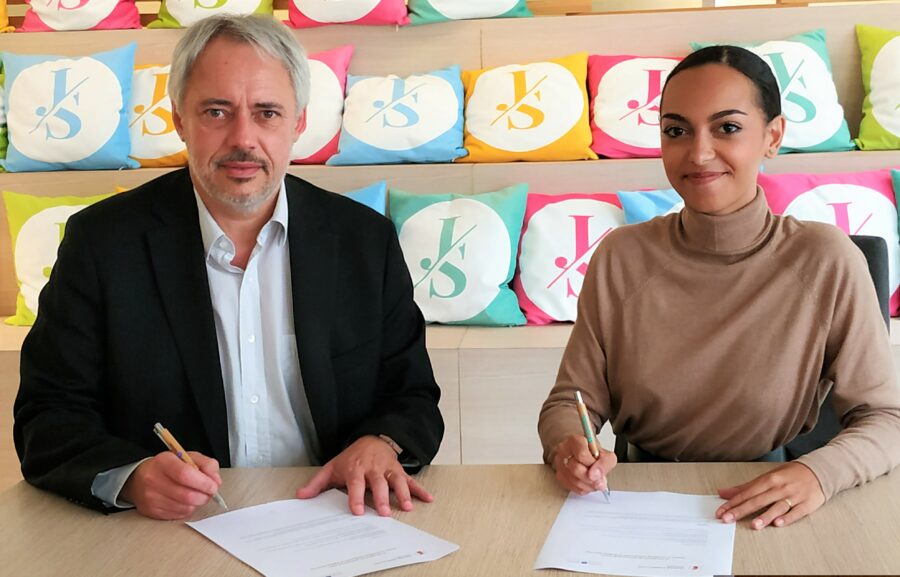 A new kind of partnership
Julhiet Sterwen wanted to go further than traditional university relations, which although essential, are not focused on students.
We wanted to take a different approach, initiating a new kind of partnership in 2019 with HEC Junior Conseil in 2019 and then Sciences Po Junior Conseil in 2020. The main idea? To exchange ideas, boost skills and together create new value for all: students and Julhiet Sterwen employees.