Brands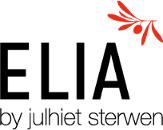 Elia is our brand specialized in strategic innovation for the digital age. They put people and behavior at the heart of their approach. Find out more.

Julhiet Sterwen Switzerland helps Swiss companies and international organizations manage their transformation programs.

Parker Williborg by Julhiet Sterwen provides expert support for digital transformation, change management for process optimization. Find out more.

PerformanSe is the leading French developer of professional skills assessment and development solutions. Find out more.