Your career
Custom careers
This is Julhiet Sterwen's promise to you.
At Julhiet Sterwen, our employees tell us they are happy because we offer a stimulating environment, suited their needs. We endeavor to empower every individual to express their talents and advance at their own pace. Our ambition is to enable every employee to be the driver of their own career.
Comprehensive employee support
Every employee must find the support they need throughout their career. This is why each person is assigned an HR manager, who is in charge of co-defining his or her career path and development objectives. Our employees are also supported by mentors, who help them to take perspective and ask the right questions. Finally, all our HR managers are available to provide guidance, answer questions and help employees.
Personalized careers
Because our employees do not all advance at the same pace, we wanted to break with traditional annual performance reviews.
Every Julhiet Sterwen consultant has an assignment assessment at least every three months.
In addition, general talent reviews are organized at regular intervals with everyone who is in contact with the employee. These enable us to consider individual career paths and acknowledge progress.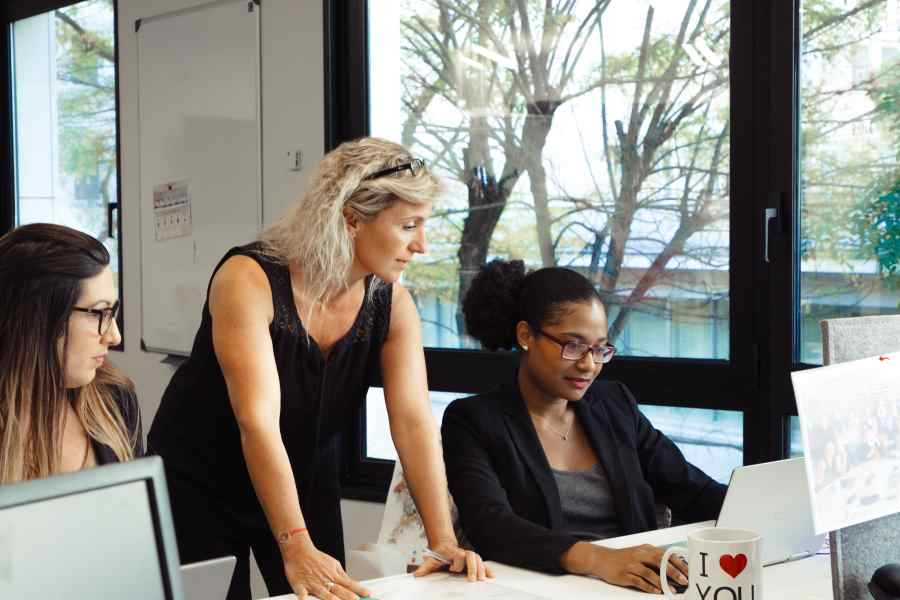 Skills development: an individual challenge
At Julhiet Sterwen, we believe it is our responsibility to ensure our employees can develop their skills. All year round, they have opportunities to discuss this issue with their managers and define the action to be taken.
We consider skills development to be independent of career advancement.
An environment favoring job satisfaction
Julhiet Sterwen aims to support consultants in the best way possible at every stage of their career and personal lives.
We have introduced practical measures to make life easier for young parents, such as emergency childcare and crèche services.
We are also convinced that the wealth of exchanges and different profiles play a key role in the quality of our employees' careers. We strive to promote diversity in every form.
We are proud of achieving a score of 84/100 on the French Gender Equality Index and we have set up a working group to further improve our practices in this area.
Our employees represent more than 15 nationalities.
We are committed to people with disabilities, by raising awareness in house and highlighting accessibility for all in our job offers.