Twitter
julhietsterwen
@julhietsterwen
[#Replay #Webinaire] Les sociétés de gestion font face à un besoin de plus important de données #ESG... Mais, face à une offre pléthorique, comment faire le tri ? Quelle gouvernance ? Quelle architecture informatique ?
https://t.co/WpMLEl9Z1G
#conseil
https://t.co/66EmbTp8Bx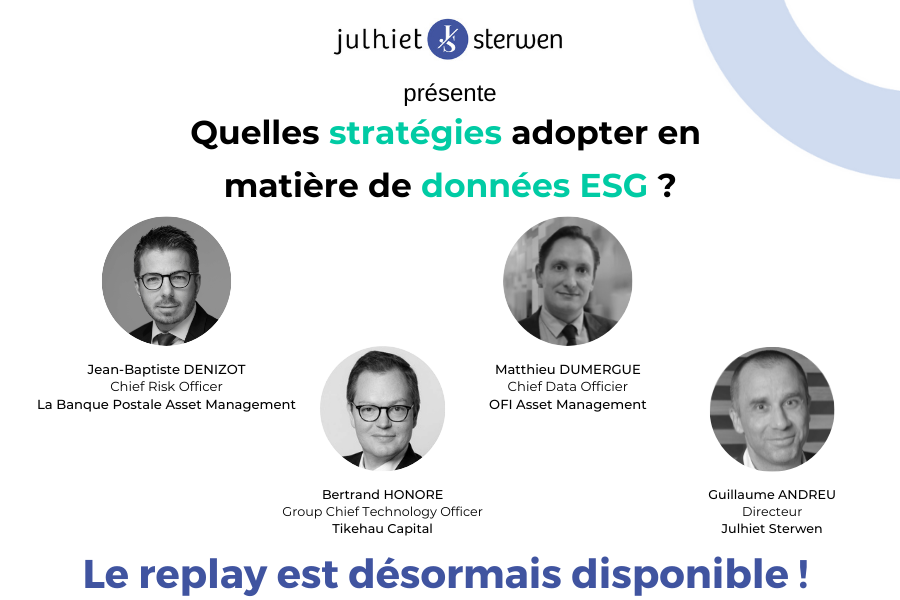 julhietsterwen
@julhietsterwen
@PerformanseFR
: [Echange n°13] Comment créer un modèle organisationnel attractif, vivant, désirable ET donner envie aux talents de s'y projeter ? 🤔
https://t.co/mt2EK2ltq8
Merci à @BahierL - @jpralong - Emmanuelle J-D cc @julhietsterwen #softskills #ia #futureofwork
julhietsterwen
@julhietsterwen
.
@MagDecideurs
a publié son nouveau Guide "#Marketing, E-Commerce & Distribution". Julhiet Sterwen est qualifié d'"excellent" dans le classement "#Stratégie,
#Organisation
et #Management" (distribution et biens de consommation). Bravo à nos collaborateurs(trices) !
https://t.co/Zxy7qBJ9IC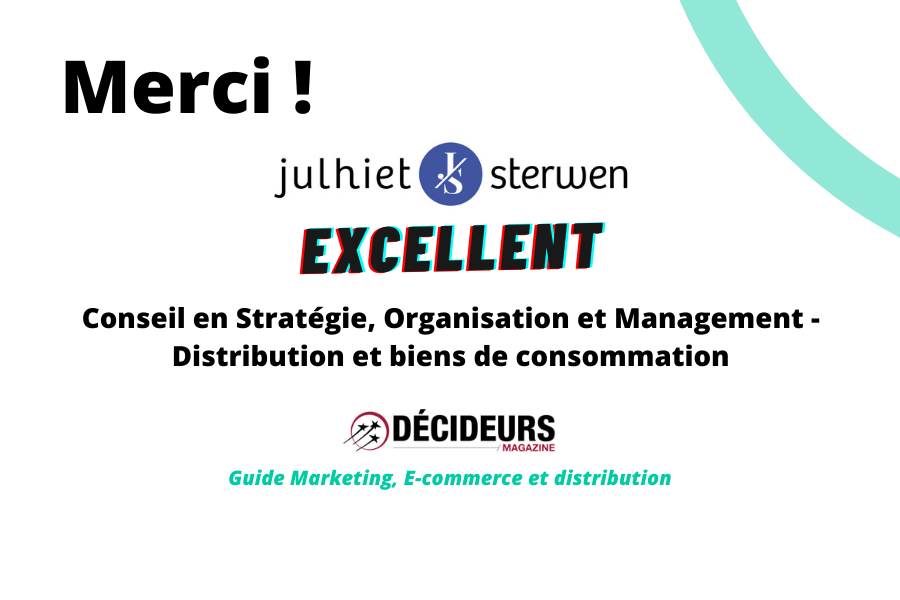 #Consulting in
transformation and innovation
Julhiet Sterwen helps companies & organizations in France and worldwide through their transformations.